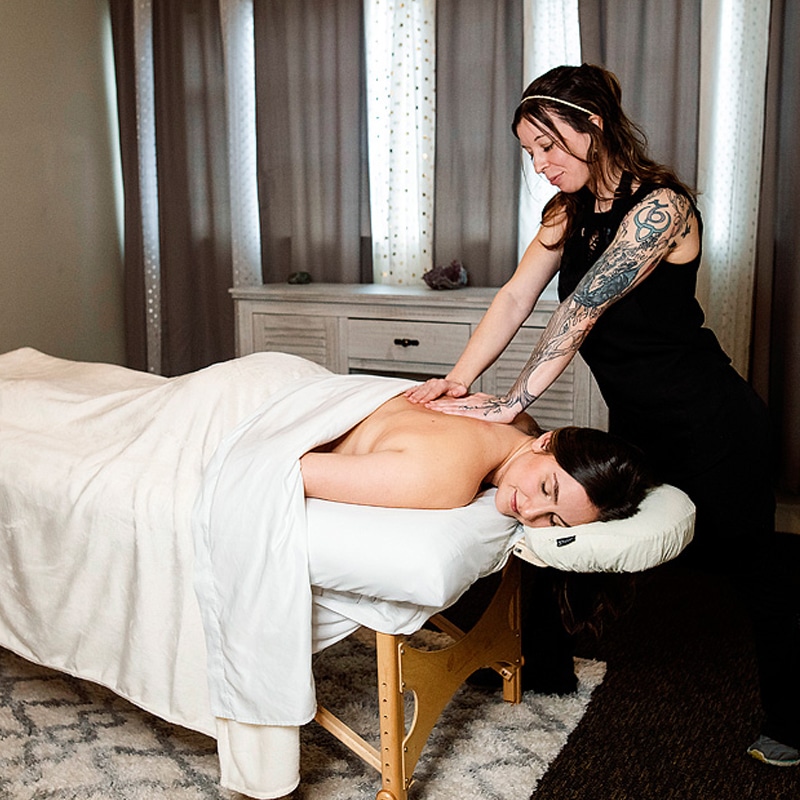 Kneading out your worst knots
Massage Therapy in Olympia, WA
Discover relief and relaxation with the healing massage available at Blossom Spa Retreat. If you're feeling sore, tired, or run down, a restorative massage can provide the rest and support you need. Whether you're just looking to relax or have a problem area that could use extra attention, our extensive massage therapy options could be the solution you've been searching for.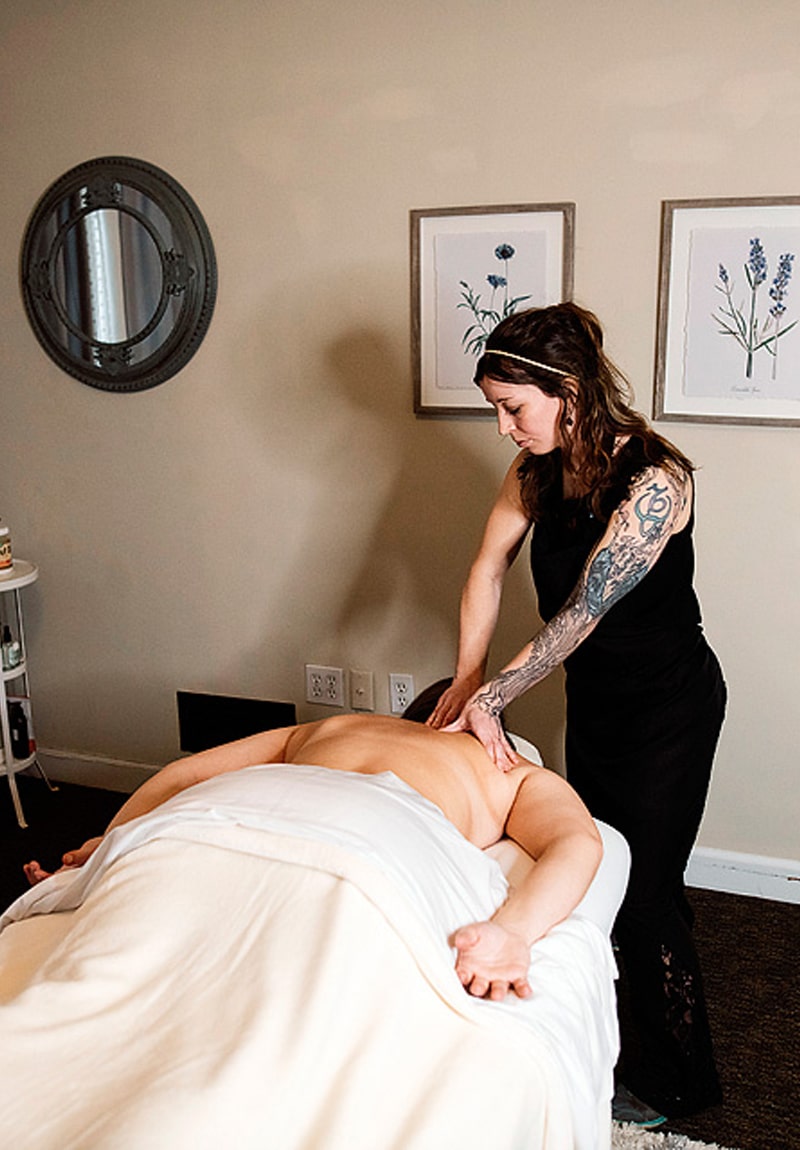 Heal Your Body With a Massage from Blossom
A massage isn't just designed to relax your body but also to calm your mind. At Blossom Spa Retreat, we understand the toll that daily tasks can take on our physical and mental well-being—muscles can begin to cramp, headaches can continue to form, and our burnout rate can quickly increase. Thankfully, with the proper massage therapist, you can experience rest and relaxation while reducing stress and anxiety.
Here at Blossom, we believe every massage should cater to the individual. Whether you prefer a firmer, more aggressive approach like our customized massage or a gentler touch with stimulating oils like our CBD option, we offer a massage for everyone. You can experience the relief of melting tension away with a hot stone massage and even try out our unique Ashiatsu, which involves a massage therapist using their feet to apply pressure. However you choose to spend time with us, we can surely rejuvenate your body. Enter a state of peace by booking a one-of-a-kind massage appointment with our experienced masseuse today!
The Benefits of Receiving a Massage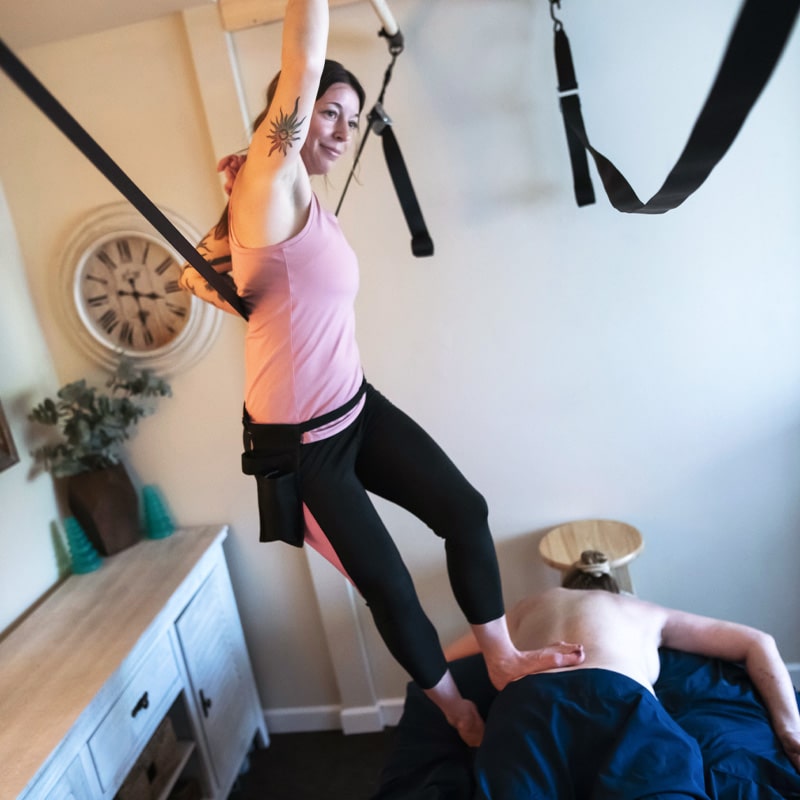 Customizable Massage Therapy Treatments For Everyone
At Blossom Spa Retreat, we understand that no two persons are alike. What may be a comfortable and enjoyable experience for some could be an unpleasant experience for others. For this reason, we ensure that each of our massage treatments is customized to your needs. We have experience in various massage techniques and are capable of applying as little or more pressure as possible.
When you arrive for your appointment, indicate the problem areas you're struggling with, and we'll be sure to add additional focus to that section during your massage. Whether you're struggling with a pinched nerve in your lower back or feel intense pressure in your shoulders, we're dedicated to helping you find relief at Blossom Spa Retreat.
Massage FAQs
Yes, absolutely. It's important to be fully transparent with your massage therapist about any concerns you may have or any medical conditions we should be aware of. By being upfront, we're able to customize your massage appointment to relax you and not irritate any conditions. Some conditions to tell your therapist about can include:
Wearing clothes during a massage can oftentimes get in the way of receiving fully effective treatment. We usually require clients to remove their clothing, except for their underwear, to experience the full effects of our customized massage therapies.
With that being said, at Blossom, we want all of our clients to feel as comfortable as possible during the appointment. If you don't feel comfortable removing all of your clothing, discuss your concerns with your massage therapist, and we'll work with you to ensure you have a relaxing and enjoyable massage.
The number of times you receive a massage depends on a variety of factors, including pain levels, physical activity, and medical conditions. At Blossom Spa Retreat, we recommend receiving a massage at least once a month for optimal benefits.
Our massage therapists are happy to discuss with you a treatment plan that's best for you and your needs. Contact us today to schedule an appointment.
Customizable Massage Services
Relax and escape with a massage that soothes away muscle tension, increases circulation, and helps balance the parasympathetic nervous system. This customized massage treatment will leave you feeling rejuvenated in 30, 60, 90, or 120 minutes.
Indulge in a relaxing and alleviating hot stone massage from Blossom. Warm stones are incorporated to melt away tension and diminish muscle stiffness. The heat from the basalt stones will leave you in an ultimate state of relaxation.
CBD is known to reduce chronic pain by impacting endocannabinoid receptor activity. By using CBD mixtures and oils during a massage therapy treatment, we combine the health benefits of CBD with the relaxation and health benefits of massage. Our CBD massage helps reduce inflammation, relieves menstrual cramps, and soothes joint pain—a holistic way to heal and treat your body and mind.
Experience this unique Japanese-style massage technique that involves our massage therapists' feet instead of the traditional hands or arms. Yes, you heard that correctly. By applying deep pressure with just the foot and body weight, the Ashiatsu massage is designed to alleviate muscle and joint pain—just as a deep tissue or Swedish massage would.
Book Your Massage Appointment Today
Luxury massages have never felt so good. Blossom Spa Retreat is a day spa designed to improve your overall well-being—mind, body, and spirit—starting with our relaxing massage therapy options. Regain control of your muscles with a hot stone massage, reduce your anxiety and stress levels with a CBD treatment, or diminish swelling and chronic pain with a lymphatic drainage massage. However you choose to relieve your back pain and pinched nerves, Blossom is here to help. Contact us today to book your massage appointment.