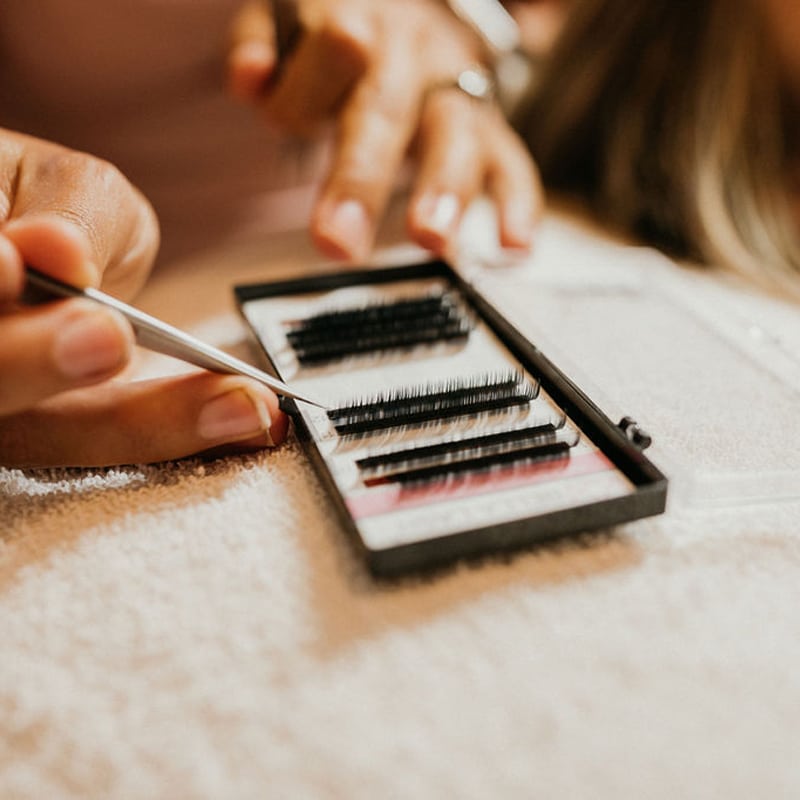 Bolder, brighter, & natural
Lash & Eyebrow Treatments in Olympia, WA
Makeup is out, and natural, fresh-faced looks are in at Blossom Spa Retreat and beyond. We believe that confidence shines through the eyes, and there's no better way to highlight your personality than with a lash lift or eyebrow tint. With these one-step treatments, you can experience bold, beautiful lashes and carefully sculpted brows without needing an eyebrow pencil or eyelash curler! Feel confident in your natural beauty with one of these quick, easy, and timeless treatments from Blossom's experienced estheticians.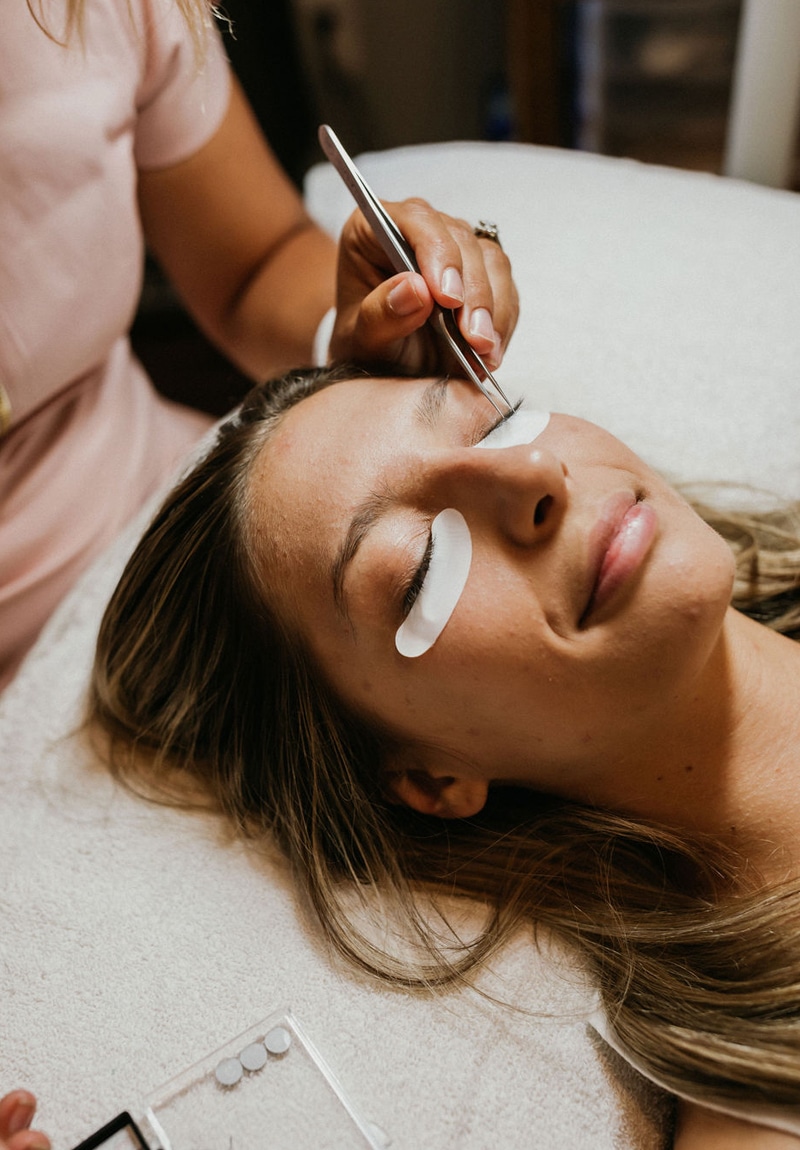 Low-Maintenance Lashes
Everyone wants stunning, fluttering, unforgettable lashes, but maintaining them with makeup and curlers can be time-consuming. Thankfully, at Blossom Spa Retreat, you can have supermodel-like natural lashes with just one lash lift session and zero time spent looking in the mirror. A lash lift is a chemical process used to change your lashes' structure and texture—more or less dramatically, depending on your preferences. Ideal for those with lashes that grow straight or downwards, a lash lift can give you the extra boost you've been looking for.
If you're happy with your lash texture and lift but still suffer from light-colored (if not invisible) lashes, our lash tint may be your long-awaited dream come true. With this customizable eyelash tinting service, you can throw away the mascara for good! Tinting helps you achieve a fresh and natural look by enhancing the color of your lashes—making them as dark and noticeable as you like.
Lash & Brow Lift & Tint Benefits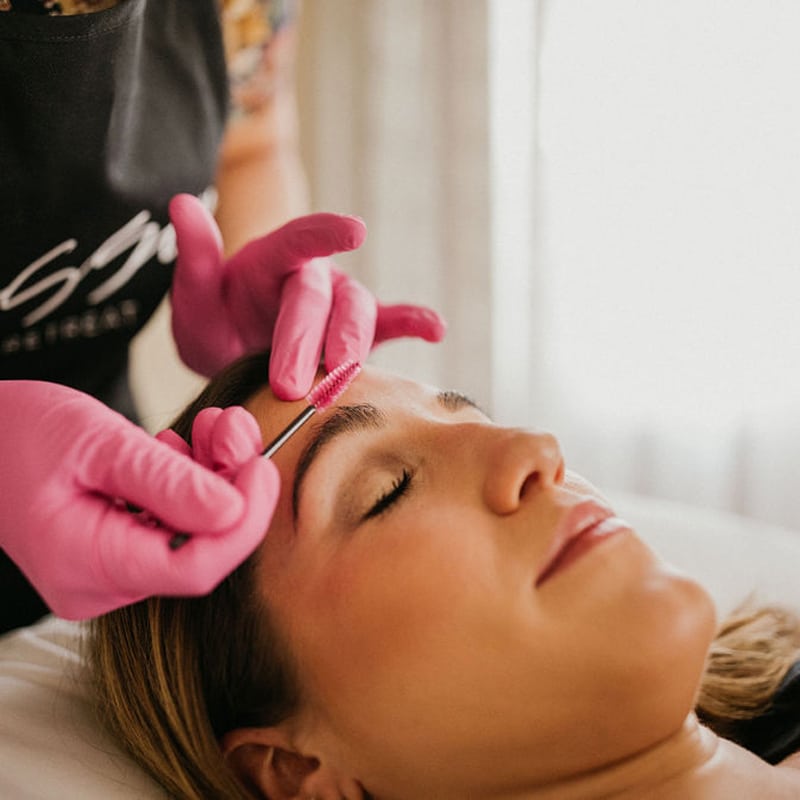 Never Underestimate the Power of an Eyebrow
Whether they're raised, scrunched, or assisting in your fierce side-eye delivery, eyebrows can often speak louder than words. Though no two eyebrows are the same, there's nothing wrong with wanting to perfect the arched frames that help you express your emotions. At Blossom, we can elevate your look with eyebrow tinting, a semi-permanent tinting treatment designed to shape and enhance the color of your natural brows.
Our estheticians will pluck, trim, and tweeze your eyebrows to the desired shape before the real fun begins. You'll have the opportunity to choose from a variety of colors that best complement your complexion and current hair color before we begin tinting. The semi-permanent dye will be applied first with the grain of your eyebrow hair and a second layer in the opposite direction—ensuring all areas are fully covered. Once the dye has attained optimal saturation, the excess will be removed with a damp paper towel, and you'll be left with bolder, darker brows.
Eyelash & Eyebrow FAQs
For the first 24 hours, you should avoid getting your lashes wet, including showering, swimming, steaming, and excessive sweating. Getting your lashes wet before the lifting serum has time to heal can weaken its effect and cause diminished results. Additionally, be sure not to use any type of lash curlers and avoid rubbing your eyes or using harsh products.
We'll provide you with after-care instructions to ensure you experience the best results possible.
Results will vary depending on how well you maintain and care for your eyelashes after treatment, but you can expect to see results for up to four weeks. Our aesthetician will discuss a proper maintenance plan with you to ensure your lashes stay bold and beautiful for the projected amount of time.
The stain of a brow tint will last approximately one week, while the color on the hair strands will grow out over the course of two to four weeks—depending on how quickly your eyebrows grow.
If you're wondering whether a brow tint is right for you, contact Blossom Spa Retreat to discuss your questions with one of our experienced aestheticians.
Lash Services
Simplify your morning routine with a lash lift from Blossom Spa Retreat. Acting as a perm for your lashes, a lash lift is ideal for clients who are happy with their natural lashes but want to add a bolder, more noticeable curl.
Make your eyes truly pop by combining our customizable lash lift treatment with eyelash tinting. We'll determine a color that compliments your features and skin tone to accentuate your eyelashes and create a maintenance-free result.
A tint is designed for those with lighter hair to add more color to the brows to enhance features. Available in a variety of colors, our brow tinting services are customizable to your individual needs.
Designed for those who have fair-colored eyelashes that are difficult to see without makeup, a lash tint can enhance your natural features. Our tints are available in a variety of colors and are completely customizable.
Indus Valley Henna Powder
$50 | $70
The Indus Valley Henna Powder will create a bold, defined and long lasting result for your brows. If you've been looking for an alternative to tinting then this staining product could be what you are searching for. It will stain the skin for 2-10 days and can stain the hair for 4-6 weeks. Results vary with each client and it is ammonia free. Brow Henna: $50 or $70 w/Brow Wax.
Brow lamination is designed to straighten the brow hair resulting in an instantly full, lifted and fluffy brow. The process involves straightening eyebrow hair so that all hairs stand in the desired direction. This service is perfect paired with a brow tint + brow wax. Unfortunately henna and lamination can't be performed on the same day. If you want both, we recommend waiting 2 days after lamination to use henna. Brow Lamination: $50 or $85 with Tint/Wax.
Lifting Up Your Confidence One Lash at a Time
At Blossom, we strive to be your natural appearance guru—assisting you in becoming your most gorgeous self. From fair-colored eyelashes to non-existent brows, our professionals have seen it all and know exactly how to boost your confidence. Our customizable lash and eyebrow treatments are designed with your needs in mind and are completely maintenance-free. You'll be batting your eyelashes every chance you get and raising those eyebrows for dramatic flare in no time when you choose a tint or lift from Blossom.
If you're ready to put your best face forward, call us at (360) 584-9576 to schedule an appointment.