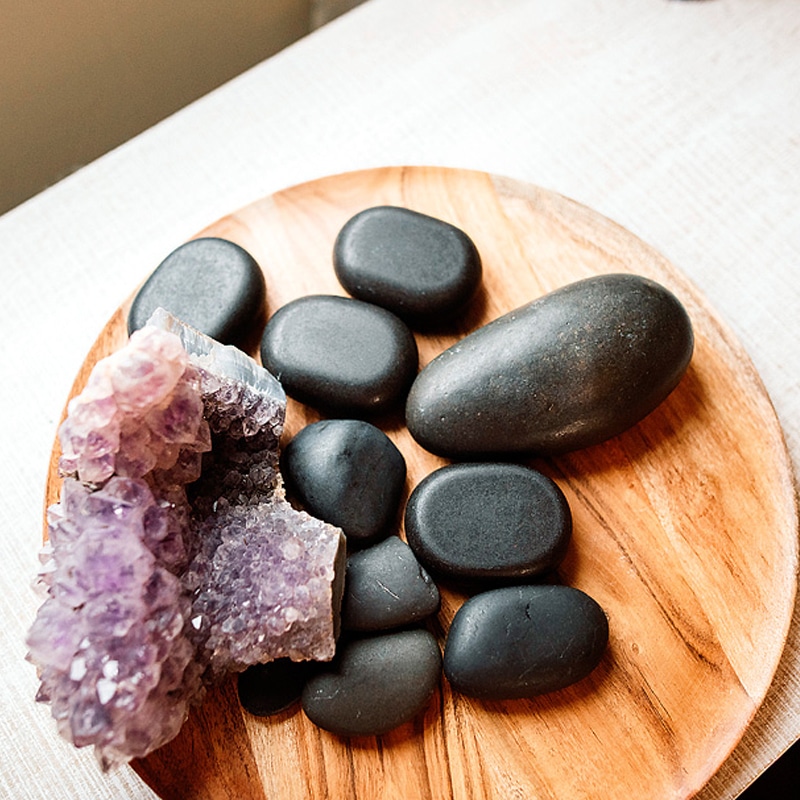 Hydration and exfoliation
Body Treatments in Olympia, WA
Facial skin care is important, but our bodies need some love, too! At Blossom, we use the latest relaxing and rejuvenating techniques to treat skin wherever it's found, pulling oils and toxins from your back or strengthening skin with our next-gen enzymes. Explore our treatments below for full-body respiration and wellness and find one that makes your skin go, "ahhhh."
Skin Care Challenges, Full-Body Opportunities
Dry skin, rashes, and acne are hard enough to treat on your face. But when chronic or acute skin concerns strike our shoulders, arms, back, abdomen, or chest, they can become even more irritating and difficult to put up with. At Blossom, we use the latest, most effective, and most relaxing skin care treatments to boost wellness and cleanliness over the whole body. Happy, healthy, hydrated skin allows us to breathe easier and recenter.
Our back HydraFacials work across three distinct phases to create a forcefield of wellness. A special applicator wand cleanses, extracts, and hydrates the skin on your back for fewer outbreaks, smoother textures, and a creamy, uniform complexion. Our full-body wraps cocoon you in skin-boosting serums while our DMK enzyme treatments supply your skin with fortifying proteins. Whatever skin challenges you're facing, wherever you're facing them, there's a full-body treatment on offer at Blossom Spa Retreat in Olympia today!
The Benefits of Body Treatments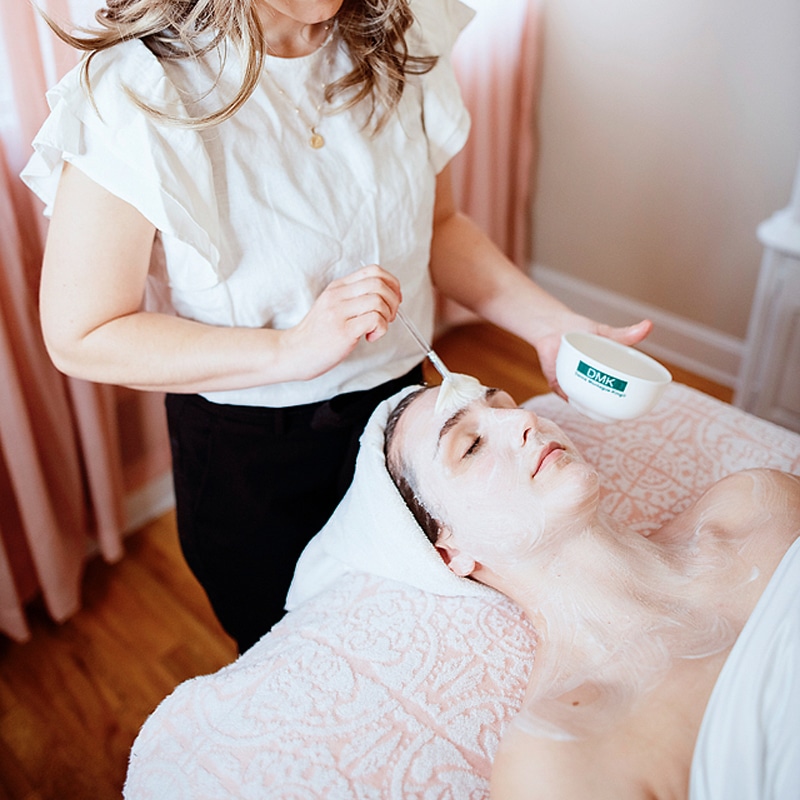 DMK Body Enzyme Treatments
Love your body again with our innovative DMK Body Enzyme treatment. The sophisticated formula, applied in the form of a "facial mask," acts as a hormone-like messenger to provide an immediate response within the skin. Specifically designed to revise cellulite, increase fluid retention, hydrate dry skin, reduce stretch marks and acne, and improve circulation, DMK Body Enzyme can improve the long-term health of your skin.
The DMK enzyme treatments work with the skin rather than merely acting on it. In addition to treating a multitude of skin concerns, DMK Body Enzyme can also tighten and firm areas of the body where you're experiencing loose or sagging skin.
Your Body Treatment Questions Answered
Before your appointment, ensure your skin is free of lotions or powders (deodorant is acceptable). Since this is a detoxification process, it's important to drink at least 8 to 10 glasses of water before your appointment and eat a very light meal at least two hours prior to avoid light-headedness or nausea.
Additionally, women can wear a bikini or cotton fabric underwear during treatment, and men should wear boxer briefs. Since the Eminence wrap traps your body heat, you can expect to sweat—about as much (if not more) as you would during an intense workout. For this reason, we recommend bringing a change of undergarments.
Anyone suffering from skin impurities on their back, such as acne or excessive oils, is a great candidate for this innovative treatment. The back clarifying hydrafacial can be performed on the upper, lower, or full back, extracting all impurities from deep within the pores. You can even pair this service with our HydraFacial to receive ultimate results from front to back.
If you're curious about whether or not a back clarifying hydrafacial is right for you, contact Blossom Spa Retreat today to discuss your options.
DMK Enzyme Therapy creates a "reverse osmosis" action—like spring cleaning for your cells. The mask forces fluid through the membranes around the cells, flushing out impurities. By utilizing transfer messenger enzymes, DMK can increase circulation and deliver fresh oxygenated blood to the skin. You'll be left with a clean, clear, healthy environment for cells to thrive and function at an optimal level.
To learn more about DMK and determine if this treatment is right for you, contact Blossom Spa Retreat today.
Our Body Treatment Services
Back Clarifying Hydrafacial
$299
Just as a hydrafacial exfoliates and cleanses your face, our back clarifying hydrafacial does just the same. Ideal for those who struggle with back acne and oily skin, this clarifying hydrafacial is completely customizable for your specific needs. We'll extract impurities, cleanse your skin, and intensely hydrate to provide optimal results. Add this service to your hydrafacial appointment for $260.
Ideal for aging, acne, pigmentation, scarring, reactive skin, poor circulation, stretch marks, dry skin, and keratosis pilaris (KP). DMK Body Enzyme therapy is designed to encourage the body's skin to perform at its best. Using innovative technology and serums, we can help to tighten and snap the skin back into place on any part of your body. With DMK Body Enzyme therapy you can pick one area to focus on and what you feel might be most needed.
Body wraps are a luxury spa treatment centered around exfoliation and comfort. We lather a body masque serum and wrap you tightly in multiple layers with hot towels and blankets. By trapping the heat in this cocoon-like wrap for 20 minutes, the serum is able to penetrate deeply into your skin. Close your eyes, relax by listening to calming music or your favorite audio book; perhaps even take a quick nap during this time. Once the treatment is complete, we'll finish with a body moisturizer to seal the hydration.
Skincare Solutions for Your Body
Our bodies are a temple and deserve to be treated as such—with love and attention. With our innovative body wraps, back-clarifying HydraFacial, and DMK body enzyme therapy, you can restore glory to your body and gain a new sense of self. Blossom is proud to serve the Olympia, WA, community, and surrounding areas with hydrating and exfoliating treatments in a calming and serene environment. Schedule an appointment with us today to receive pampering like never before.