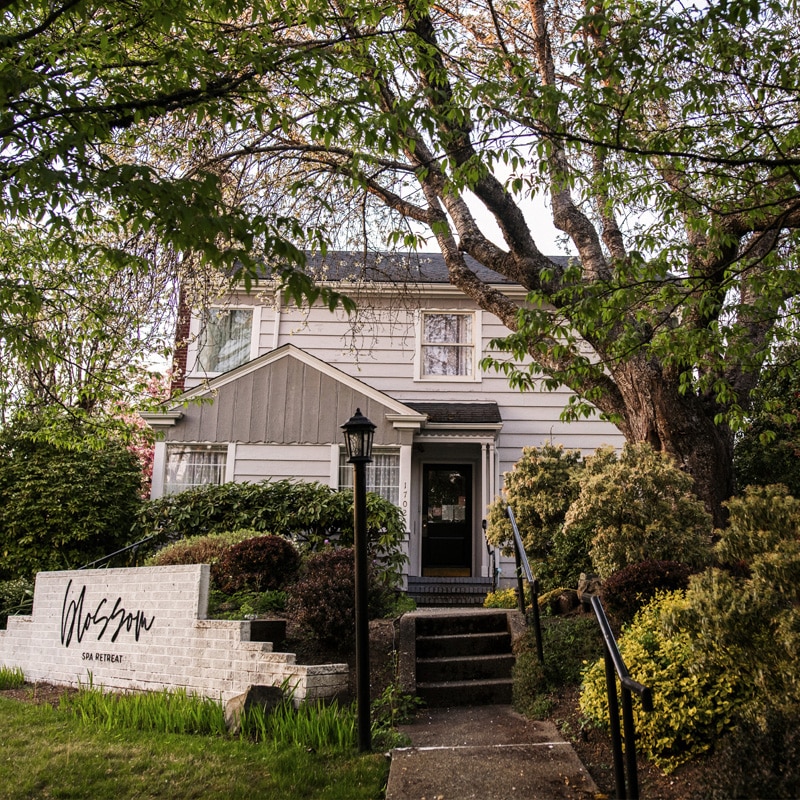 Offering an array of beauty services
A Whimsical Boutique Spa in Olympia, WA
Nestled in a beautifully charming historic home on the East side of Olympia, WA, you will discover an alluring place of refuge inviting you to relax and unwind. Founded in July 2020, Blossom Spa Retreat was inspired by the ephemeral beauty of the cherry blossom tree outside our studio. The cherry blossom symbolizes renewal and growth, just like our elevated beauty and skincare treatments.
When you arrive at Blossom Spa Retreat, you'll be greeted with a cup of soothing tea or chilled water, an optional bed warmer, and a music playlist of your choice. Our highly skilled therapists will discuss your treatment and work effectively to produce the results you're looking for. With innovative skincare and body treatments and nail, waxing, and lash lift services, we're Olympia's go-to spa for all things beauty.
Join Our Membership Program
By becoming a member of the Blossom family, you'll receive yearly perks! For just $99 a month, you'll gain access to discounts on services and products and invitations to our exclusive events. Better yet, you'll also receive an essential facial each month at no charge to you! What are you waiting for? Be a part of this exclusive program and reap the beauty benefits.
Location & Hours
Located in the heart of Olympia, WA, Blossom is open to anyone searching for a comprehensive approach to natural beauty. Come visit us today!
It's Your Time to Blossom
Blossom is deeply dedicated to creating a superior spa experience that promotes unparalleled restoration and relaxation. Our welcoming environment and helpful staff will walk you through each treatment step-by-step and are happy to answer any questions you may have. Experience our serene sanctuary and take time to pamper and treat yourself to one-of-a-kind treatments at Blossom.